02 September, 2020
New Wave Group shortlisted for the Swedish Design Awards 2020
New Wave Group's latest Sustainability Report has been shortlisted for the Swedish Design Awards 2020, as chosen among many contributions by the judges.

The Swedish Design Awards is one of Sweden's most prestigious design awards for everyone who works with graphic design, visual communication and other creative areas. The competition aims to support and develop Swedish design and communication.

New Wave Group's contribution is nominated in the category Information - Annual Reports and will be competing against both sustainability and annual reports where feeling, communication and craftsmanship are assessed.
Graphic Designer Angelina Sheremet and CSR and Sustainability manager Anni Sandgren are proud of the work and efforts with the Sustainability Report and are very happy with the nomination.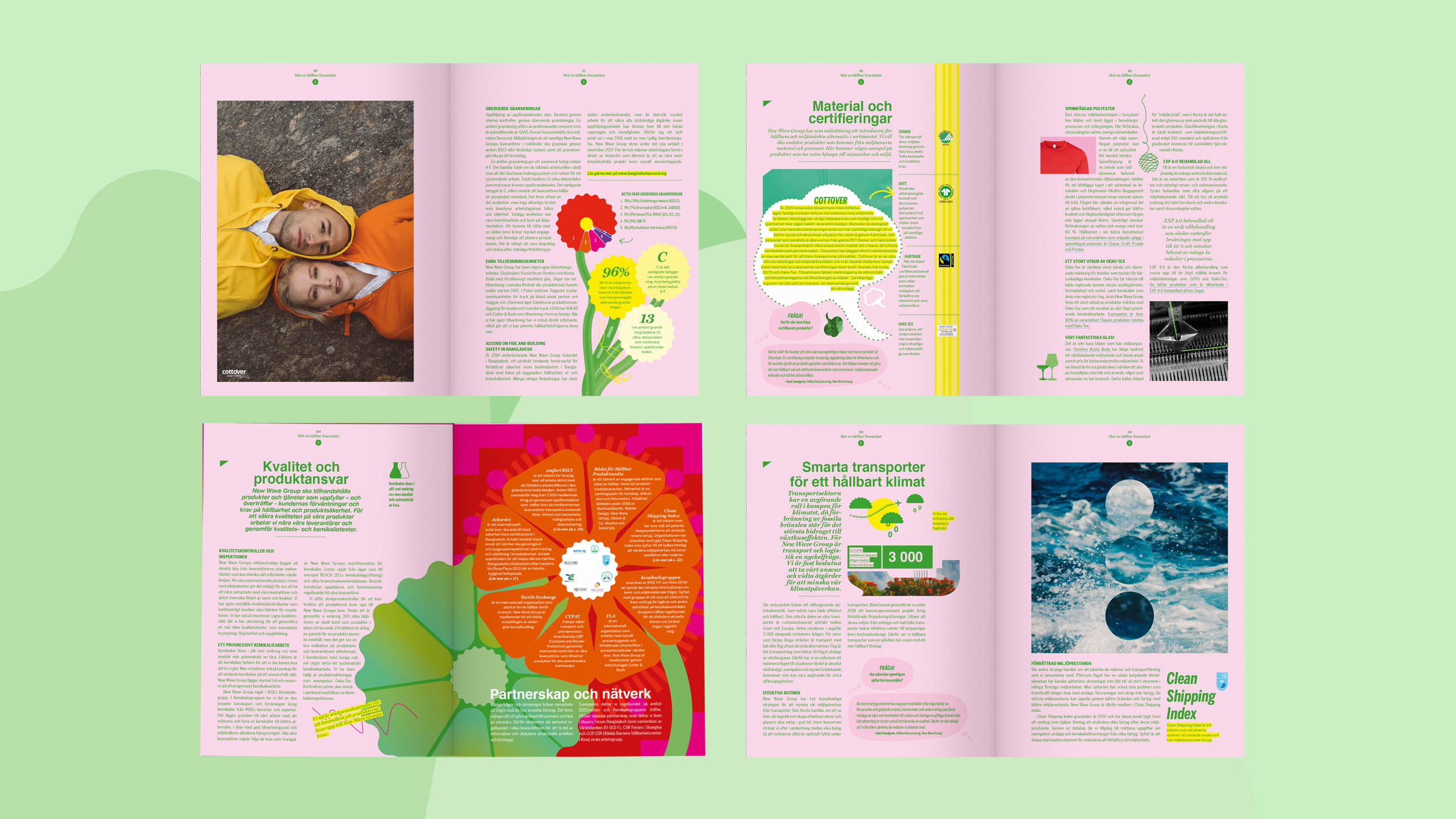 The theme and idea behind the design was to present New Wave Group's active CSR work with a more colorful and playful language, whilst emphasizing the Group's vision and progressive work.
Voting for the category Information will begin on September 7th on designpriset.se, and the entire Sweden will be given a week's time to participate in voting to determine the final winner. The winning entries will be presented during an award ceremony on November 12th, hosted at Berns in Stockholm.
How to vote
1. Head over to designpriset.se/rostning
2. Find the category Information Årsredovisning - Noterade Bolag NY!
3. Register your email on the bottom of the page and verify your vote.


Sustainability Report 2019

[PDF]
---